Greetings residents of GigTown!
You know when you are trying to decide whether or not to take a destination vacation or just keep it low key at home with a good old fashioned "stay-cation?" Often times, when opting for the latter, we can find that there's lots of cool, lesser known things hidden about, right under us, and those discoveries can make where we call home feel exciting, all without taking a step outside the city limits!

Well, we're here to shed some light on one such existent aspect of GigTown that has perhaps gone a little lesser known to date: Hearts.
One little symbol hanging around your GigTown artist profile and despite its unassuming, seemingly decorative looking purpose, these icons can be of much more help to the residents of GigTown.

Here's the thick and thin of it:
Each GigTown artist profile, as well as each song by an artist, has a heart button. The heart for artist profiles in the upper right corner of their photo. Hearts for songs appear to the side of the songs in an artist's full profile where streamable tracks are listed. Untapped hearts are grey and tapped hearts are organge. Tap a heart and that artist gains a new "fan."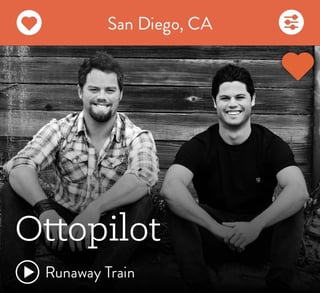 After an artist or song has received a tapped heart, those picks go straight the user's "favorites" playlist that can be accessed from the "Artist" tab, or "User Profile". The more hearts tapped for one artist's profile, the more fans they will have. More than simply a numeric counter, the hearts can help artists and bands get booked for more gigs, as it give the venue, event planner, or party host an idea of the artist's local following.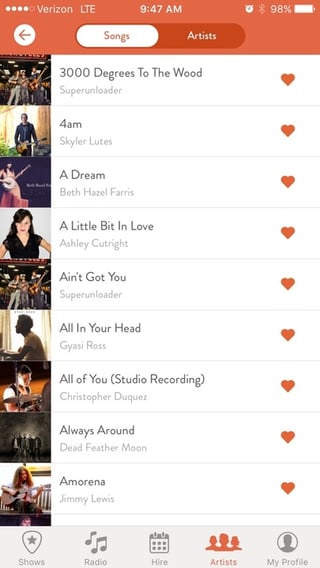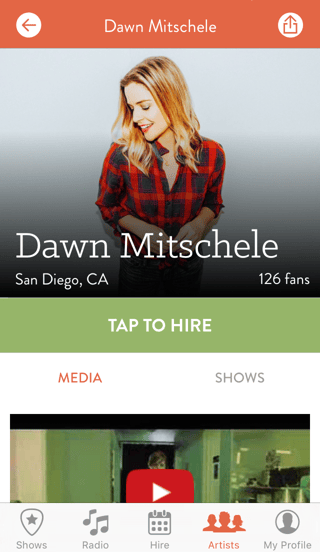 ARTISTS: Email us at contact@gigtown.com to request a download link that goes straight to your Artist Profile!