A new series: Featured artist Friday
Who knows music better than other musicians? In the spirit of connecting the music community, we are starting a new thing this week. A new blog series posted every Friday, where a musician will write about another musician they found on GigTown Radio. If you are a GigTown Artist that has writing experience, and wants to join the content team at GigTown, here's some info on how to get involved.
Featured Artist: Mike Wojniak
By Lindsay White
"He's from Ohio. No wonder I like him." = my first thoughts when checking out Mike Wojniak's artist bio. I never met an Ohioan I didn't like. Other things I like: his vibey sound, his earnest voice, and the fact I can read his lyrics online. Any artist who bothers to post lyrics on their website shows me that they're in it for the writing, and a word nerd like me can get down with a word nerd like that.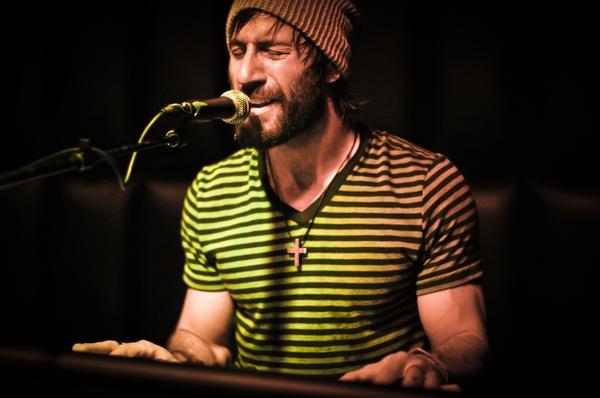 From the deep and dreamy "Sail Away" to the ironic urgency of "Patience, My Dear Friend," Wojniak's songs flow smoothly together, yet there are enough stylistic differences to keep the listener engaged. My favorite track was "Safer Landing," a beautifully produced tune that sounds like Mumford & Sons if Mumford & Sons ditched the banjo and took a chill pill. It's the stuff Grey's Anatomy soundtracks are made of. "Stone and the Sea," Wojniak's live video track, features violin and cello accompaniment that adds just the right amount of dramatic elegance. As a girl who prefers even the happiest love songs to be served up with a side of lament, I am completely sold on all the tranquil yet dark ocean and water imagery. Forget chicken soup; it's emotional scuba diving for the soul. But don't worry, pop rockers. Through some light Youtube stalking, I can also confirm that Wojniak pulls off cool interpretations of today's shiniest hits like a pro. See his version of JT's "Mirrors" here.
Here's where you can see Mike playing around town - For more info, check him out on the GigTown App.