It's been over a month since our latest update, and we our stoked to release GigTown 2.1. We did a ton of spring cleaning in this update to make things faster, cleaner and even easier to use. Hope you like it!
here's what's new in GigTown...
1. Venue Search
Already know what local music venue you want check out? Now you can simply type the name of the venue in the search bar, and it will appear at the top.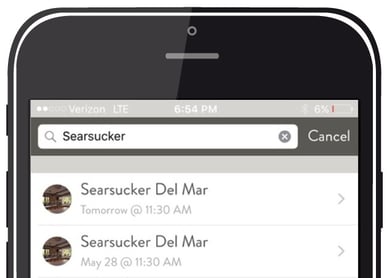 2. The Gig Map got super cool
There are so many gigs happening around town, the map was starting to look like a big sea of orange! Now the map looks a lot cleaner and tells you how many gigs are in a specific area of town.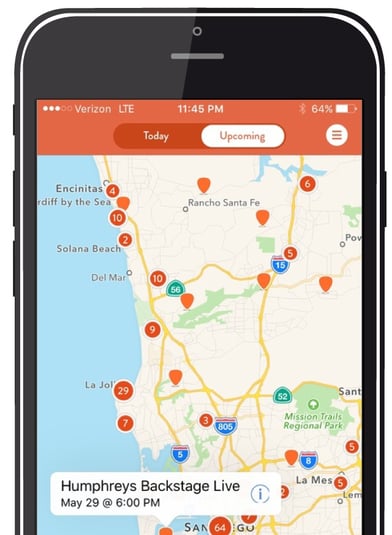 3. Auto Venue Discovery
This is great for when you're at a show and you want to find out who they are. Simply open up the app and we can tell you who the artist is and where they're playing next. You can even book them for a gig before dessert!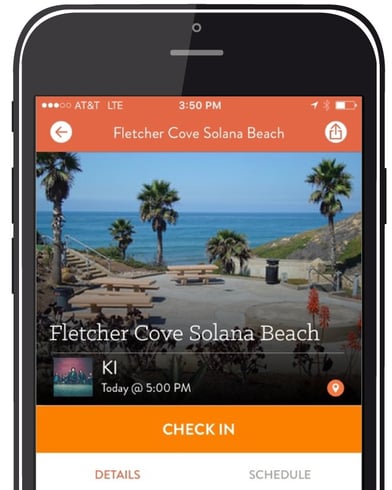 3. Fan count appears on the Artist's Profile
Who do ya like? Show your favorite artists love by tapping the little heart on their profile page. You'll also notice "Tap to Hire" is right up front, so don't be shy... Book a musician!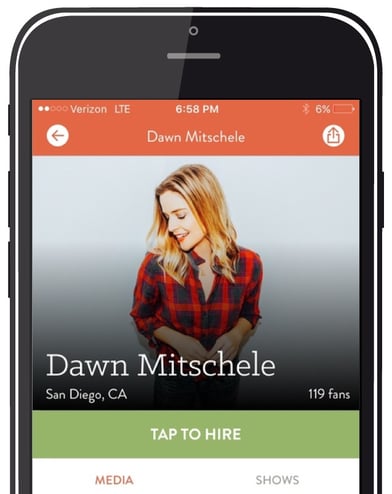 4. An Upgrade on Promo Code
We'll be doing a lot of special events in the near future, so we dailed in the promo section of the app. Go to "My Profile" to check it out. Also, keep an eye out on Facebook and Twitter for all the info for this summer.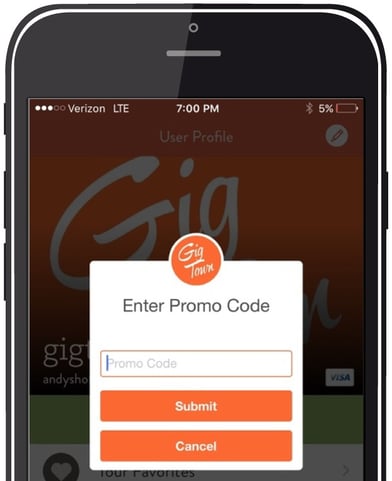 Updates for Artists
1. Post-a-Gig "Map"
Artists can now choose to scroll through a list of available gigs, or look at a map view, similar to the shows feature.

2. Manager is Now Located in "My Profile"
To make things easier, we've consolidated the "My Profile" section. Now your manager tab lives there.
3. A few Changes to the Tipping Program
We've increased the Artist Share to $25,000 per month
Repeat Check Ins equals $1, a new user Check In equals $10
The program is only active in California, Texas, Oregon, Washington, Tennessee and New York