Sharing your Profile and Shows on GigTown will get you more likes, more fans, and more visibility for bookings.
With GigTown, promoting is straightforward and nicely organized, containing the core information fans need - A great photo, your artist name, and a link that will take them directly to your show or artist profile in the app. You are able to share content through all of the primary social channels: Facebook, Twitter, Text and Email.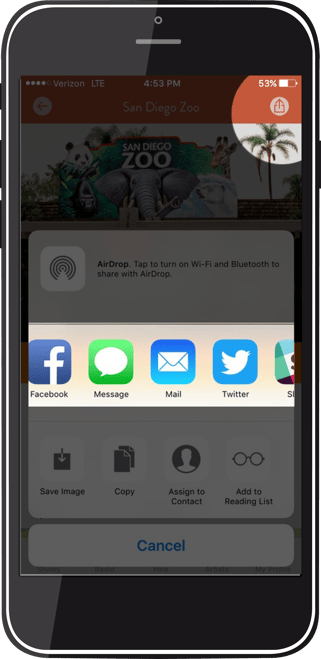 Follow the steps below and start sharing your GigTown content today!
Sharing an Artist Profile
Both you and your fans are able to easily share your shows and artist profile on GigTown. The great thing is that whenever someone opens or downloads the app through the link you share, they automatically become a fan on GigTown, placing you higher when submitting for gigs.
Here's how to do it. Simply search your artist name using the "Artists" tab in the menu bar. Click on your artist profile when it comes up and you'll see the share icon in the top right corner of the screen. That will give you the option to "Share on Facebook", or "Other Sharing Options".

"Other Sharing Options" allows you to share on Text, Email, Twitter, and more.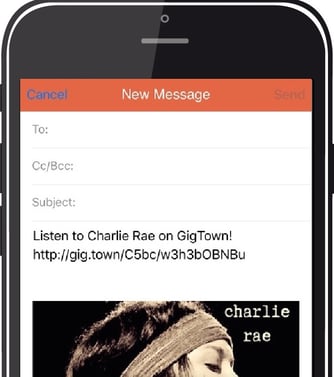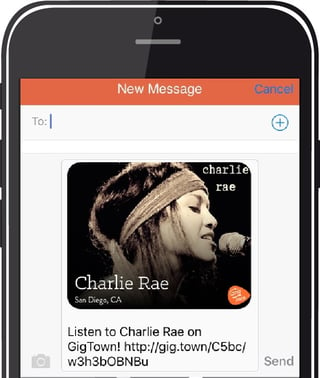 Sharing a Show
Sharing your upcoming shows with your friends, fans and soon-to-be fans is incredibly simple and clean. They will see your artist image, location and a short link to the show. Here's how to get started:
Open up the show by heading over to your Artist Profile ---> Shows, or by searching for the venue or artist name in the "Shows" tab on the menu bar.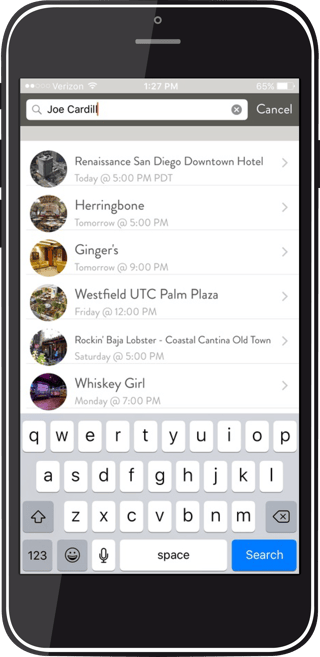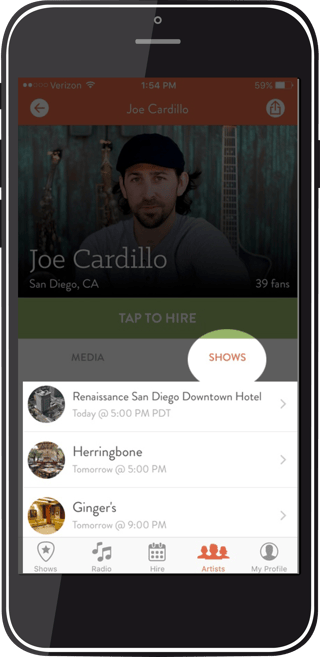 Go to the show you wish to share and click on the show icon on the top right corner.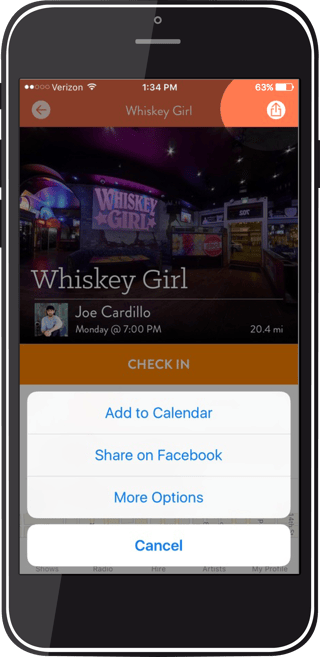 Either share the show on Facebook, or click "More Options" to share via Text, Email or Twitter.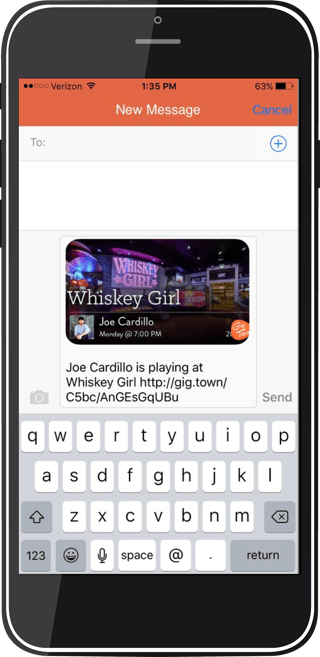 GigTown is all about local music communities and bringing people together to discover and enjoy new sounds in new places. The more you share when and where the music is happening, the closer everyone in GigTown will be!