Hello GigTowners,
Welcome to our first ever "State of the Town" address. This is your Grand Poobah, Andy. I'll keep this short and to the point. Here's what's happening in GigTown.
Over 3,000 artists are on GigTown nationwide, with concentrations in San Diego (800), Austin (400), Seattle (300), and LA/Orange County (300). More are signing up every day and we're launching GigTown Radio stations for the cities with enough musicians on board as they come in.
Over $50,000 in tips have been paid via our Tipping Program, and the number is only growing. Thank you for helping us put our marketing budget towards local artists, we've gotten tons of new artists signed up and we keep getting good feedback from them. It's the win-win we always talk about coming to fruition.
Our newly launched feature "Post a Gig" revolutionizes booking live music. We couldn't be more excited about this addition to the app. We've already seen gigs get booked on an hour's notice using the feature. It's amazing. Check out this video to see how easy it is to book live music and give it a try next time you're hosting a party or just want to bring more music into your life!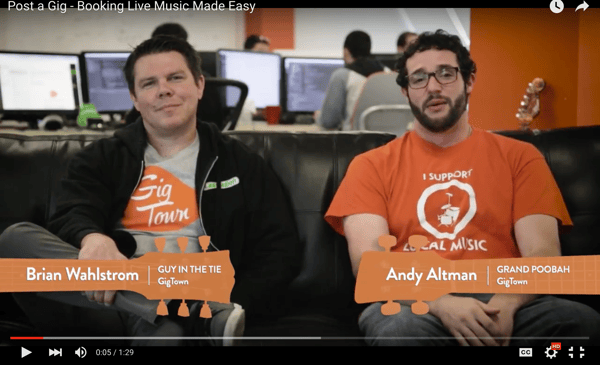 FINALLY, WE HAVE MADE A CHANGE TO OUR TERMS AND CONDITIONS
To accompany Post a Gig, we made some slight changes to our terms and conditions, specifically to our cancellation policy when it comes to higher budget gigs. Check out the updated terms here: gigtown.com/terms.
That's all we've got for now. Have a great week and go support some local music :)
Until next time,
-Andy and the GigTown Team