San Diego offers up a dose of cheer this holiday season- discover the must see events from a local
Let's face it, we do things a little different than most of the world's wintery wonder-scape. It can be easy to ask yourself, besides surfing with Santa, where can I get my holiday fix? Whether you're a native, or just visiting, there's plenty to do here in San Diego for the holidays. We're going to give you some of our favorite events San Diego has to offer this winter season, plus some tips from a native to make it an extra special time. So throw on your beanies, and go explore the holidays San Diego style!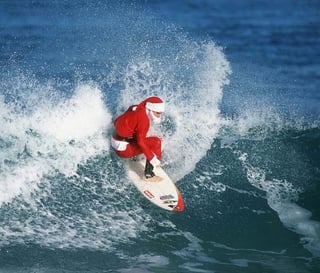 1. December Nights at Balboa Park (December 4th & 5th, 2015)
The historic Balboa Park is one of the most visited attractions in San Diego, and they know how to inject some holiday spirit into the hearts of locals and out of towners alike during the winter season with their park-wide 'December Nights'. This event is full of things to do, including all the entertainment you can find like dance performances, puppet shows, and a handful of live musicians, including some local artists straight from the mothership-GigTown-itself. Check out: Sister Speak, Bandalier, Steven Ybarra, Euphoria Brass Band, Cleopatra Degher, Rhythm and the Method. While you're there, be sure to visit the House of Pacific Relations International Cottages, where you'll find multi-cultural elements from places all over the world. Among the countries represented are Peru, Turkey, Columbia, Poland, Japan, India, and many many more.
TAKE A TIP FROM A LOCAL: Follow your nose through the International Cottages; my absolute favorite thing to do every year at December Nights is find the fresh cuisines from all over the world and sample as many as I can until I'm stuffed!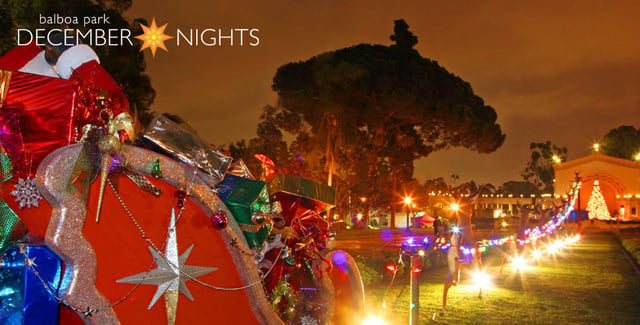 2. San Diego Botanic Garden's Garden of Lights (December 5th-23rd / 26th-30th, 2015)
GigTown Artist, Lele Rose performing at last year's Holiday Wonderland.
Finally, if you've taken all the advice we have to give on these fine holiday events, but you're set on staying in with family or maybe you're hosting the annual holiday gathering, GigTown has your back and can find you the most talented, local live musicians to entertain your guests. Now that you're equipped with the best wintery happenings, and some inside info from a native San Diegan, go set yourself free in Santa's favorite sunny city, Happy Holidays!